[row] [span12] [frame align="none"] [row_fluid] [one_fourth]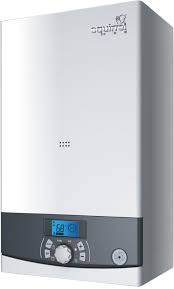 [service_box title="Boiler Services" icon="no" text="Welcome to
Boiler Services Meath
We are your local, friendly, Navan based specialist boiler servicing company. For the past 30 years we have been servicing, repairing and replacing gas and oil boilers throughout the county. We are a highly respected company known for our reliability, excellent customer service and great prices. With some of our staff  having upwards of 30 years experience in dealing with all makes and models of gas and oil, domestic and commercial boilers you will always be in expert hands when dealing with Boiler Services Meath. As a sizable and well established company we provide an emergency repair service 24 hours a day, 365 days a year. This means if your unlucky enough to have your boiler break down unexpectedly, just call us on 046-9011255 and we can have an expert boiler repair engineer with you within the hour in most cases. Though based in Navan we service all areas of Meath including Asbourne, Laytown – Bettystown – Mornington, Ratoath, Trim, Kells, Enfield and Oldcastle to name but a few.
Boiler Replacement
If it's anything to do with boilers the knowledge of our staff can't be beaten.If you require a boiler replacement then one of our RGI boiler engineers will be happy to offer some completely unbiased advice on the best make and model to suit your needs. We have a very transparent pricing policy. All prices are given up front without hidden fees or charges and we know how reasonable our rates are. We would be happy to provide a free quotation without obligation on the perfect new boiler for your home or business. Just call the experts at Boiler Services Meath today." btn_text="More" btn_link="http://livedemo00.template-help.com/wordpress_45572/about-feng-shui/" btn_size="normal" target="_self"] [/one_fourth] [one_fourth]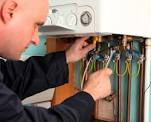 [service_box title="Gas Boiler Servicing" icon="no" text="We've all seen the adverts for
boiler servicing
and by now should realize there are a number reasons that people should always have their
gas boiler serviced
every year. In fact look on your warranty and it is every manufacturers recommendation. There have been many studies compiled over the last few years but they all state similar facts.if it's been 3 years or more since you last had your
gas boiler
serviced you can expect to save between 10%-15% on the costs of your annual heating, that in most cases would be 100-250 euros per annum! As people say, your health is your wealth the health and safety aspect is always extremely important to consider. Unchecked boilers over time can develop a leak. There are 2 common types of leak, a water leak or a Carbon Monoxide leak. A water leak can cause damage to the structure of the building or if the water comes in to contact with electrical socket or supply this can become a dangerous fire hazard. On the other hand Carbon Monoxide, known as the silent killer can cause illness from exposure and in severe cases prove fatal. Either of these nightmare scenarios can cost a fortune to resolve or cause a dramatic increase to already over inflated insurance premiums. As we only employ R.G.I. boiler service technicians you will receive a signed off cert on the completion of the service, valid for one year. All of our staff are highly skilled and fully qualified and for peace of mind all of our work is fully guaranteed. As every respectable company should, we carry both professional and public indemnity insurance. So don't wait call the professionals today to arrange your annual
gas boiler service
." btn_text="More" btn_link="http://livedemo00.template-help.com/wordpress_45572/portfolio/" btn_size="normal" target="_self"] [/one_fourth] [one_fourth]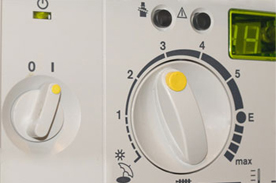 [service_box title="Oil Boiler Servicing" icon="no" text="We offer the most complete and comprehensive
oil boiler service
throughout Meath. Our reliable and flexible expert boiler service technicians can arrange to visit your business or home at a time that is convenient for you. We provide a seven days a week service for your the convenience of our clients. We realize people have busy schedules so if need your service outside regular working hours we are happy to oblige. This could be an early morning call, evenings or at the weekend, we will always work around our customers to cause the minimum inconvenience possible. Please note it can take an hour for a standard gas or oil boiler service. As part of high quality customer service we do not implement any extra charge for this. Our customer charter and satisfaction policy means we are fully accommodating and always put you, the customer first. Having a regular boiler service means you can definitely save money in the long run. On arrival one our service engineers will dismantle your boiler for inspection and cleaning. Whilst doing this they can identify any worn parts that may fail in the short term. On occasions when you engineer optimizes the starting mechanism on your oil boiler they will through their years of experience and expertise be able to identify potential issues just by listening to the sounds that your boiler is making. Catching problems early and replacing any parts as required will make sure your oil boiler is performing at it's maximum efficiency. This can equate to a very small cost in comparison to your boiler giving up the ghost at the most unexpected time. Normally by this time this issue most likely will have escalated, thus the repair cost will be far greater. In the very worst case situations you might even have to replace your boiler completely. To relax in the knowledge that you won't be cold this winter phone the industry experts at
Boiler Services Meath
to organize your annual
oil boiler service
at a convenient time for yourself. Prices vary from €59-€89 solely dependent on the type, make and model. Please note that a
commercial boiler service
is quoted on and individual basis with size and age taken in to consideration." btn_text="More" btn_link="http://livedemo00.template-help.com/wordpress_45572/contacts/" btn_size="normal" target="_self"] [/one_fourth] [one_fourth]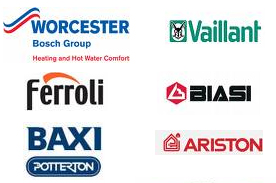 [service_box title="Boiler Repair" icon="no" text="Our staff have specialized in this area of plumbing for over 30 years throughout county Meath. Whatever the make, type or model of boiler you can guarantee we know it inside out. If you think about it each year scores of new boilers arrive in the market place with improved energy efficiency and updated design features. So you can imagine how many different types our team have worked on in the last 30 years that we have been in business. This is definitely why a specialist industry expert in
boiler repair
is definitely advisable as someone with great knowledge will be able to resolve any issues in regards to
repairing your boiler
far quicker and more cost effectively than someone who may have never seen that type of boiler before because it's 15 years old. So if you find yourself in the situation where you need your central heating system to be fixed why would you think about giving the job to a Jack of all trades plumber when for less or the equivalent cost you can hire someone who is an expert within this niche of the industry. If you phone us you will always get to speak to one of our senior boiler engineers who would be be delighted to be of assistance. Our
emergency repair
service operates 24/7-365 for those unfortunate circumstances we can never predict but dread. Depending on traffic we can usually get one of our expert heating engineers to your business or home in under an hour from the time you call us. We never charge for the call out, only for time diagnosing and rectifying the issue (please read our T's & C's by clicking here). We don't want you to freeze throughout the colder months so pick up the phone and call the experts from Boiler Services Meath on 046-9011255. Whatever your needs may be we will always be available to help you." btn_text="More" btn_link="http://livedemo00.template-help.com/wordpress_45572/blog/" btn_size="normal" target="_self"] [/one_fourth] [/row_fluid] [/frame] [/span12] [/row]
If you require oil or gas boiler servicing in Dublin, please contact our sister company Boiler Services Dublin. For fast response emergency plumbing we recommend clicking here. For general plumbing here are a selection of the most reliable and reasonably priced we have worked with , www.alldublinplumbers.com and Plumbers in Dublin. For drain cleaning call the specialists at Drain cleaning. Finally for all electrical work 24/7, Dublin Electricians are very highly regarded.